Esa pethman - the modern sound of finland - the music of esa pethman
Included is a select choice of modern compositions by the likes of Ornette Coleman and Finland's own Esa Pethman, and also classic ballads from Nina Simone's and Billie Holiday's repertoire. In all, there are 11 studio recordings and 3 live captures that are released now for the first time ever. The highlight of this unique LP is Pethman's composition "The Flame", which is presented in two different, but equally good takes. It's strong, puncuated rhythm and flute solo and Carola's capturing performance make the track destined to appear on playlists of discerning jazz DJ's, both in the club and on the radio. Another track that stands out is the superb modal take on Ornette Coleman's moody "Lonely Woman". The setting is that of a piano trio with Carola's vocals and the occasional sax and flute solo. Pianist Heikki Sarmanto leads the group, which includes Reiska Laine (drums), Tapani Tamminen (bass) and Esa Pethman (flute, tenor sax). All four were key players in the Finnish jazz scene of the 1960's and have played on many classic Finnish jazz albums from Christian Schwindt's "For Friends And Relatives" to Eero Koivistoinen's "Wahoo!" and Esa Pethman's "Modern Sound Of Finland". Carola made her career as popular singer, but her true calling was jazz. Tragically, as Finnish record companies didn't believe in the commercial potential of jazz, Carola was never given the chance to put out jazz records. Thus, the recordings which show her true capabilities as singer and interpreter, lay buried in the archives of the Finnish Broadcasting Company for almost 40 years.
If you shop at any of the stores below, please initiate your purchase from All About Jazz. When you do, All About Jazz will receive a sales commission.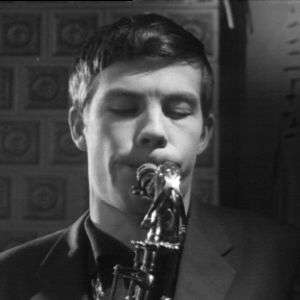 gm.yaksnyetis.info